Achieving your health goals
Through our strategy and CX research we discovered that customers were not just looking for a product, but looking for a solution to a problem; a helping hand to achieve a particular health goal.
We worked closely with Genuine Health to identify 6 core need states and set about creating a structure which allows users to discover not only products; but educational articles, recipes and lifestyle tips to meet their goal.
Bringing collections to life
Understanding the breadth and depth of Genuine Health's product range, it was clear to see their supplements fell into a number of distinct health focussed collections. Showcasing these collections was a paramount part of the new website, to highlight Genuine Health's commitment to the scientific research behind their products.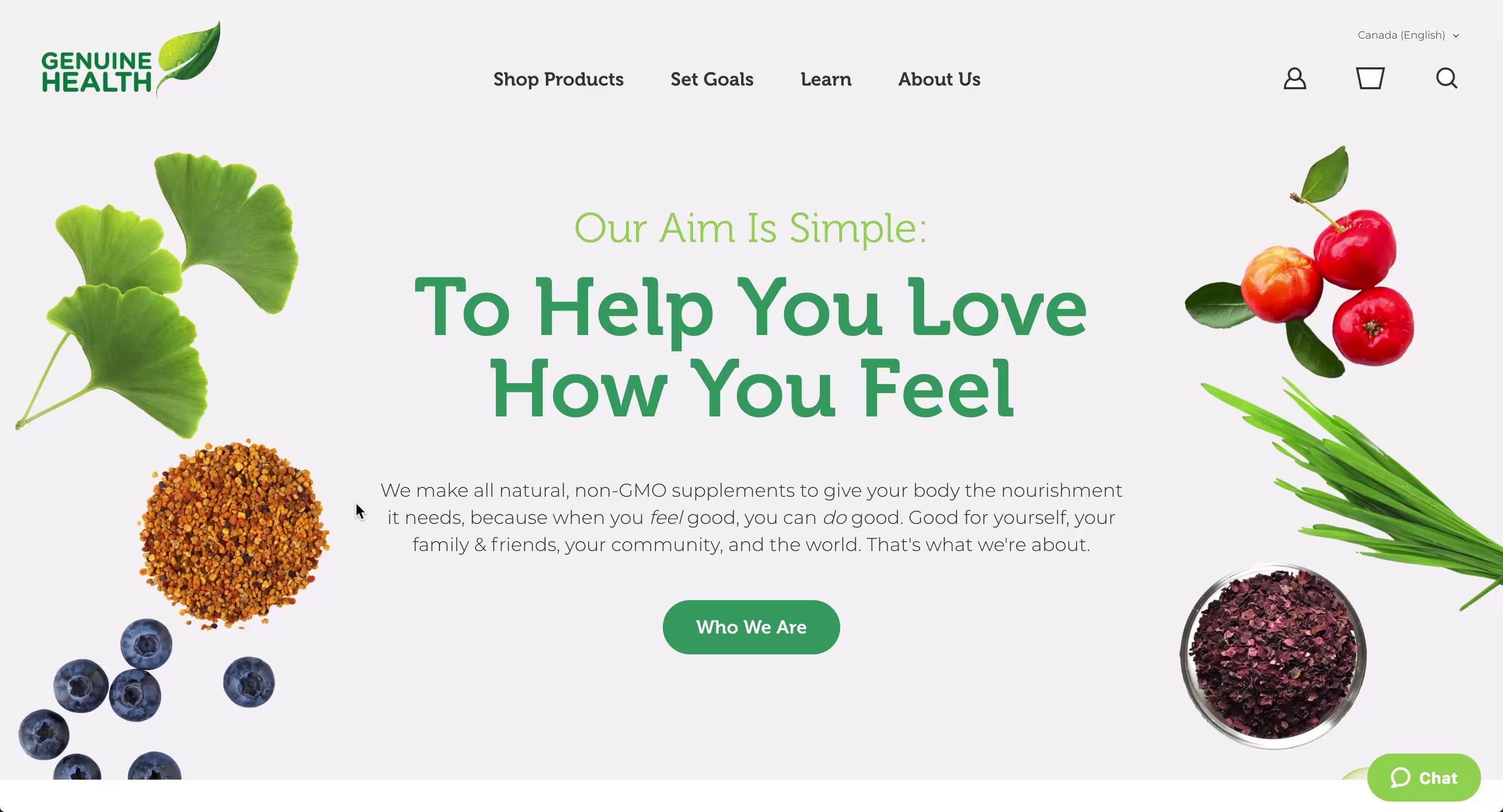 To tie-in with the vibrancy and energy of their new packaging design, we brought in a smart custom colour switcher to allow Genuine Health's brand DNA to run through the product range from collection to PDP.

The Genuine Hub
The Genuine Hub is an extended learning centre where users can explore a range of curated content from researchers, dieticians and industry experts in the form of articles, research, videos and recipes.

Ecommerce integration
With no prior ecommerce presence in Canada, we unpacked the technical and integration requirements including: Shipping, tax rules, coupons, emails, and an ERP integration with SAP Business One. One challenge for the team, was ensuring the transition from the story-telling marketing site (WordPress) to the ecommerce purchasing flow (Magento) was seamless. Leveraging a custom-built integration that enabled publishing WordPress content directly into Magento, we were able to maintain a consistent experience for users exploring the blog and learning about gut health, through to shopping for their favourite superfood supplements.