Recreating the End-to-end Customer Tire Experience
While Kaltire.com was better than most sites in its category, it still wasn't well integrated with the physical store and required lots of manual workarounds to better connect the "clicks to the bricks" experience.

There was both the opportunity and the desire for Kal Tire to recreate the end-to-end customer tire experience. Such an approach would not just boost ecommerce related conversions and revenue, but also help improve operations and efficiency at the store level.

The Bigger Picture
The site was just part of the bigger re-imagined holistic customer experience where many current user friction points were to be removed. This involved many external partners and cross functional teams within Kal Tire. iamota handled all front end design and UX/UI deliverables.

The core experience areas we focused on were:
Providing tire recommendations.
Ability to make appointments at any Kal Tire store.
Integrating education via tool tips.
Ability to compare tires, get tire testing details and read reviews and ratings.
Integration of the ecommerce site with WordPress to be used for select content areas.
The tool is an interactive and engaging experience that asks them some simple questions about their driving needs and preferences and then provides tire options and tailored recommendations, saving them time and making the tire selection process more approachable.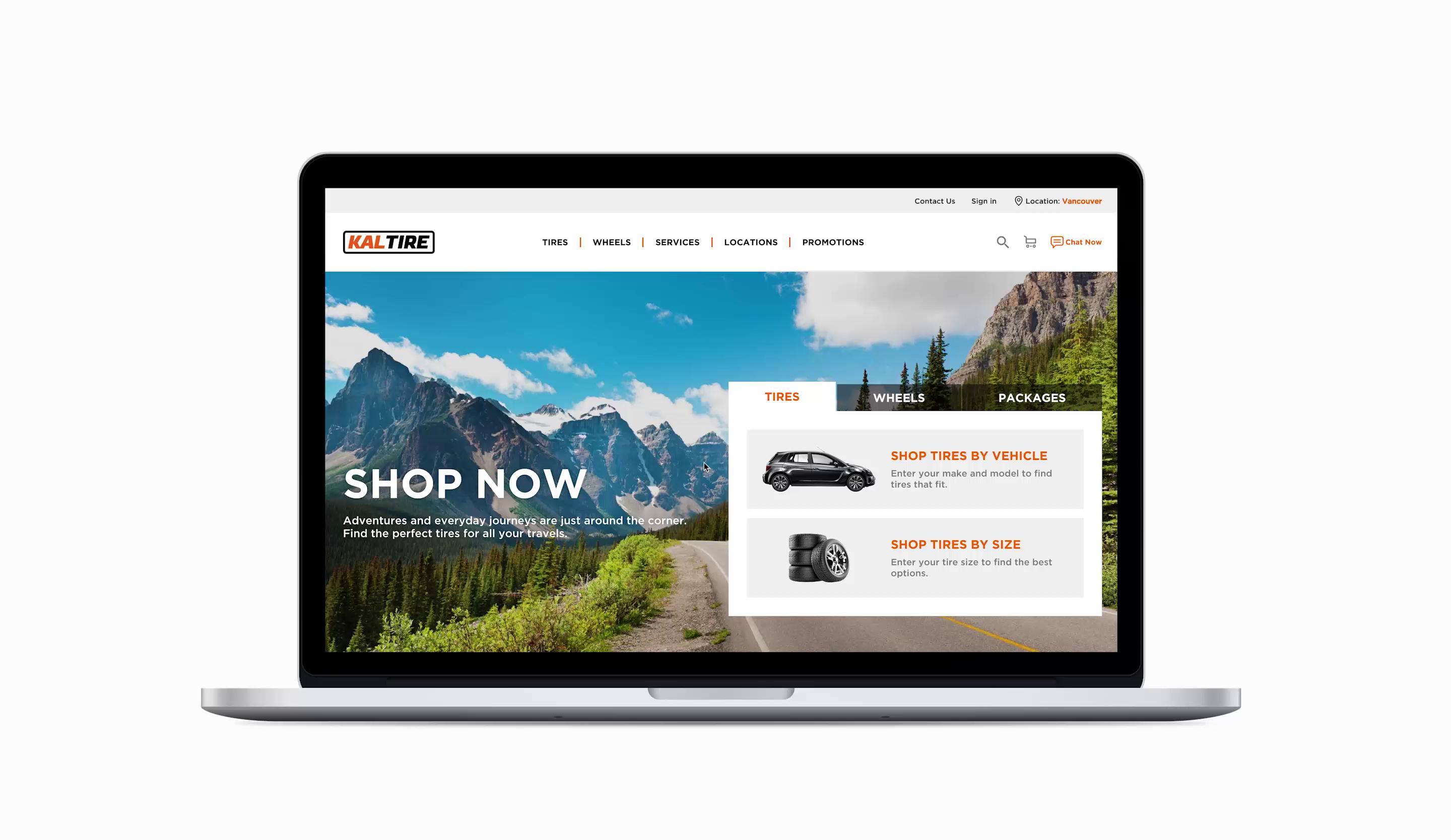 The Intelligent Tire Selector
To help users who don't know much about tires to find the right tire for their needs, the new website features an innovative, smart tire selector engine.

Purchase And Book Online
We worked closely with the Kal Tire team to map the user journey and the entire purchase flow to create a brand new ecommerce experience.
The revamped Product Listing and Detail Pages are now more visual and house all of the useful product information that users should know, including Kal Tire's tire testing results to help customers make the most informed purchase possible and replicate the Kal Tire in-store experience.

WordPress Integration
While much of the site went to the new ecommerce platform, their vast database of helpful articles and blog posts stayed on WordPress to ensure that the Kal Tire team could continue to easily add fresh, valuable content every week.