Built with the User in Mind
With products and service that are second to none, SUGOI wanted to step up the digital and overall customer experience. We were brought in to revamp their custom site to help customers easily learn about the service, understand the process and explore their unique product offering.

An exploration into the business clearly highlighted four key personas, each with distinct needs and flows. To tackle this issue we brought the user to the forefront, speaking to each with the information and triggers relevant for them.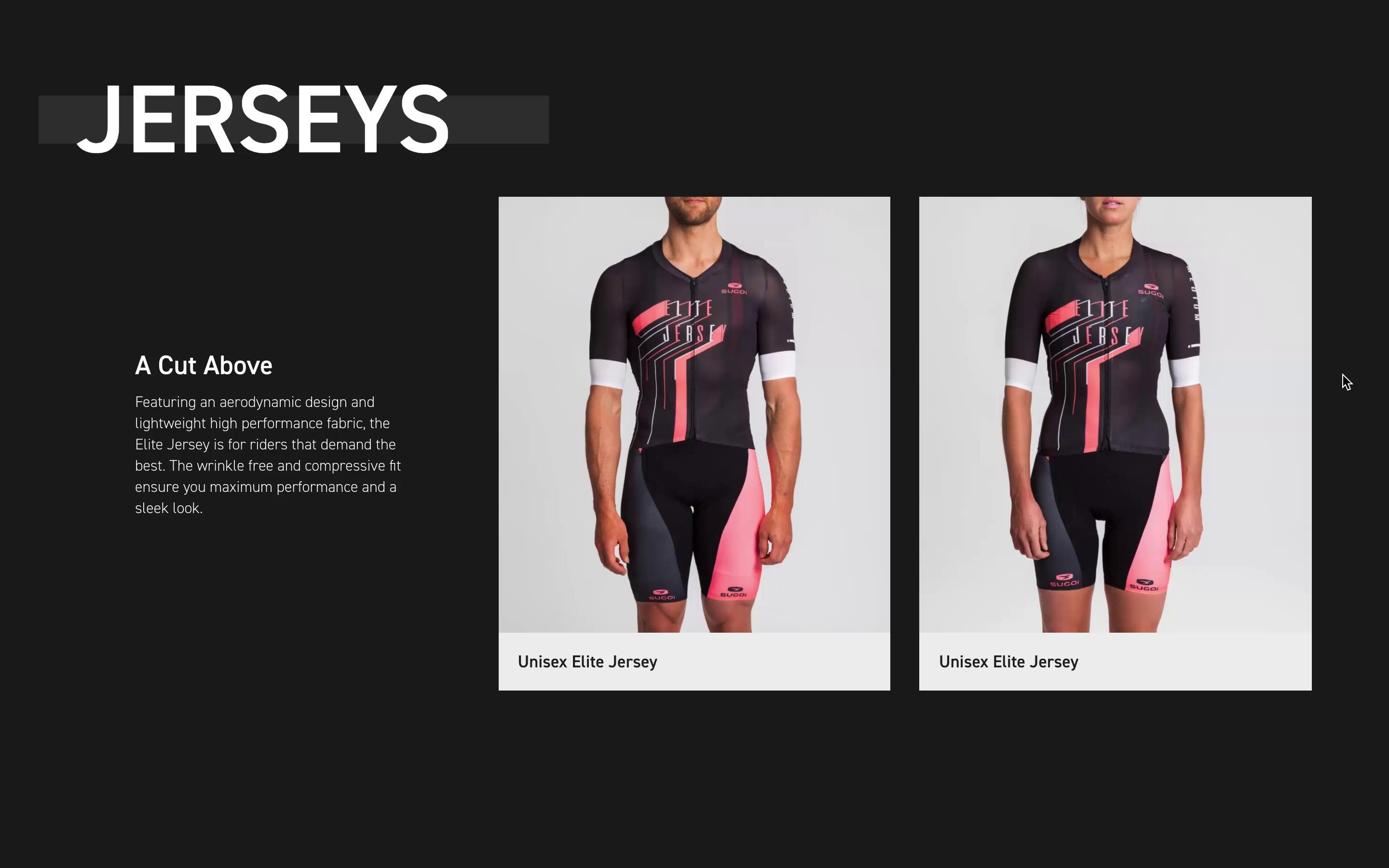 Browsable Simplicity
With a desire to allow potential customers to browse through the available product ranges with ease, we designed single collection pages made up of a sleek expandable product grid.
Quality of information was key – showing the product offering as a whole and providing just enough for users to know "my team will love this gear!"

Let's Talk Performance.
SUGOI pride themselves on their impeccable customer service, so a key objective was to drive users to get in touch. We provide users a clear and identifiable route to getting started from anywhere on the site, by ensuring a standout CTA.

Product collection pages support dozens of high-quality photos and videos, but with a combination of low-quality image placeholders and lazy loading assets only when you need them, we were able to deliver photo-finish levels of speed.